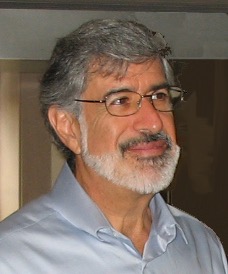 Guillermo Cuéllar, Ed.D., the co-founding President of the Center for Creative Consciousness, is an international organizational development consultant, coach, psychotherapist, and artist. He brings a unique multicultural and multidisciplinary perspective to his work. For over 35 years, he's helped individuals and organizations address dilemmas and overcome challenges, by guiding them to discover, develop, and utilize their gifts and talents.
As a coach and psychotherapist, Guillermo facilitates professional and personal development for individuals and effective communication practices for couples and families. He provides professional services in both English and Spanish.
He developed the Life Learning Model™, a framework that helps people understand and change their fear-based survival patterns and embrace creative, proactive, results-oriented patterns.
Guillermo taught cross-cultural management at the School of International Training, in Brattleboro VT, at NTL in Bethel ME, and at Bay Path College in MA. He provided diversity training and consulting to Fortune 100 companies through Elsie Y. Cross and Associates Inc. and Alignment Strategies Inc.
In addition, he's consulted to private and public organizations, government agencies, boards, and foundations, helping them address a range of issues including: long-term cultural change, multicultural development, creativity and innovation, managing diversity, and facilitating conversions to worker-owned organizations.
Guillermo has authored articles, book chapters, and presented at conferences in the U.S. and internationally. In 1981, he and Dale Schwarz co-founded the New England Art Therapy Institute, now a division of the Center for Creative Consciousness.
Guillermo earned his BFA and a MA in counseling at the University of South Florida in Tampa, Florida. He then earned an Ed. D., in organizational development, at the University of Massachusetts in Amherst, MA.
Guillermo has been a life-long photographer, sculptor, and visual artist. He has practiced yoga and meditation throughout his adult life, and taught yoga from 1971 to 1990. Guillermo lives in Sunderland, Massachusetts with his wife Dale Schwarz.